Jesus' ascension to Heaven depicted by John Singleton Copley in Ascension (1775)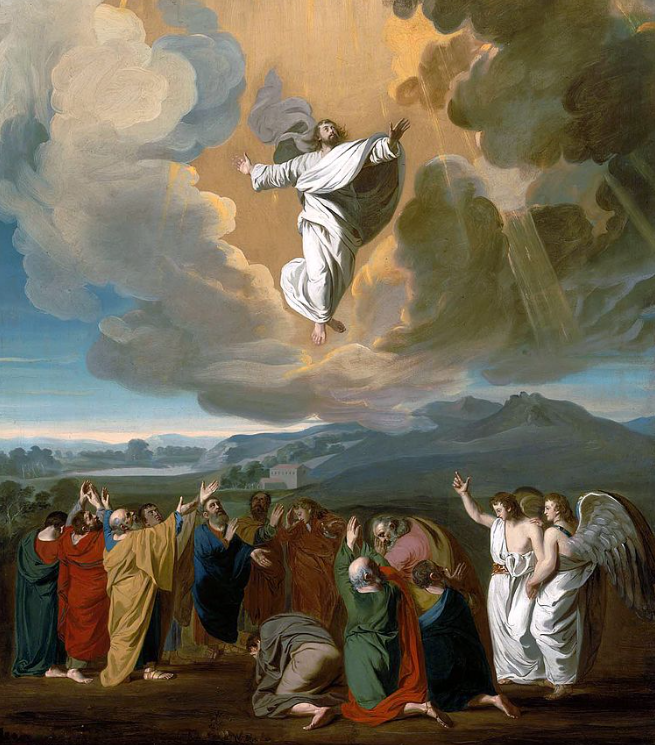 The Ascenion of the Lord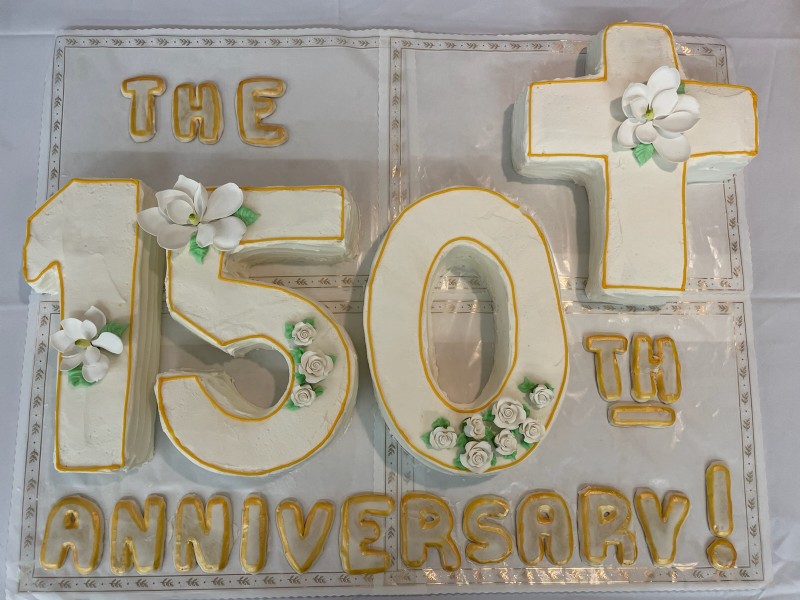 Thank You to everyone who helped make our 150th anniversary special!
We had a great turnout, great food and a great time visiting with fellow parishioners and friends!
Annual Mission Trip
Holy Name's annual mission trip to Eastern Kentucky is June 10-12. We invite all youth 7th through 12th grade from Holy Name. Our Lady of Sorrows and Holy Family to join us, as we help families in need and the Glenmary Sisters.
There will be an organizational meeting Sunday, May 29 at Holy Name in the church basement after the 9:30 Mass. We welcome all to come and learn about this awesome ministry.
A Message from Elizabeth's New Life Center:
The leak of the Dobbs v. Jackson Women's Health draft opinion has caused cautious hope for the pro-life movement and panic among abortion activists. As usual, the mainstream media has a strong bias against the pro-life side, and many sources are misrepresenting the facts of the case as well as its possible effects.
In all of the confusion, you may be wondering, "What does this mean for me, right here in Ohio? Will abortion be gone for good? If so, will we still need pregnancy centers?"
Elizabeth's New Life Center has put together a brief fact sheet with some key questions and answers about the case and what it may mean for the pro-life movement, both nationally and in Ohio (click below to view the Brief Fact Sheet).   A few points we cover are:
Current and pending abortion laws in Ohio
The expected increase of clients and their changing needs
Ways ENLC is preparing for this potential new phase of the pro-life movement
No matter what happens in politics, though, we will hold fast to this belief: That every mother, father, and child is of infinite value and deserving of abundant life in Christ. We plan to weather this storm and to continue meeting the needs of every person who comes to us for help. We pray that you will continue to support this mission as well.
In Christ,
https://elizabethnewlife.org/state-of-the-movement/
Our Families of Parishes:
BEACONS OF LIGHT- a letter from ARCHBISHOP SCHNURR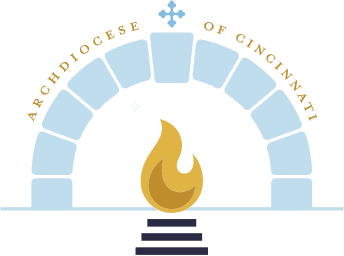 Website: Beacons of Light - Archdiocese of Cincinnati (catholicaoc.org)
Last Update: 2/2022
Pastor:
Parochial Vicars:
Please note:
Click on the name below to view the parish website.
Do you have religious articles that you want to share with others - Rosaries, prayer cards (not memorial cards), books, medals, etc?  Sometimes we find these items when a relative or friend passes away, or we receive them in the mail with mission appeals.  The Notre Dame Tabernacle Society accepts religious articles and sends them to missionary priests, in poor areas, who request them to give to their congregations.  The Tabernacle Society is also in serious need of additional volunteer sewers. New sewers will be greatly welcomed to join the ministry.  You may view our website NotreDameTabernacleSociety.org for more information about our ministry, and to learn how you might use your talents to help spread the Gospel, and allow unlimited graces to flow your way!  Please contact ndts2009@yahoo.com or call 513-708-7163 to plan a visit."