July is dedicated to the Precious Blood of Jesus
For more information and prayers click this link
VBS Check on the tab for "Education" and look for VBS for more information.
This year's VBS begins Monday, July 6 throughout July.
Recent windy storms brought some tree damage to Holy Name: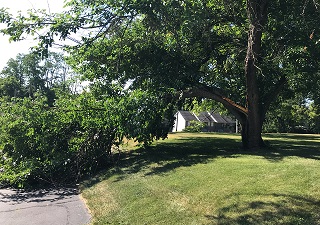 Thankfully, Ray Angst was able
to quickly clear off the driveway: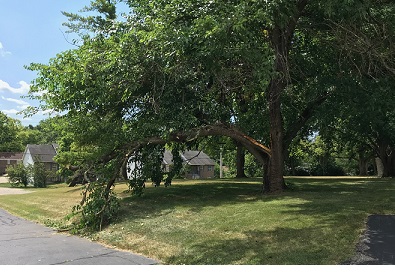 All done! It looks beautiful!
Thank you Ray for your quick work!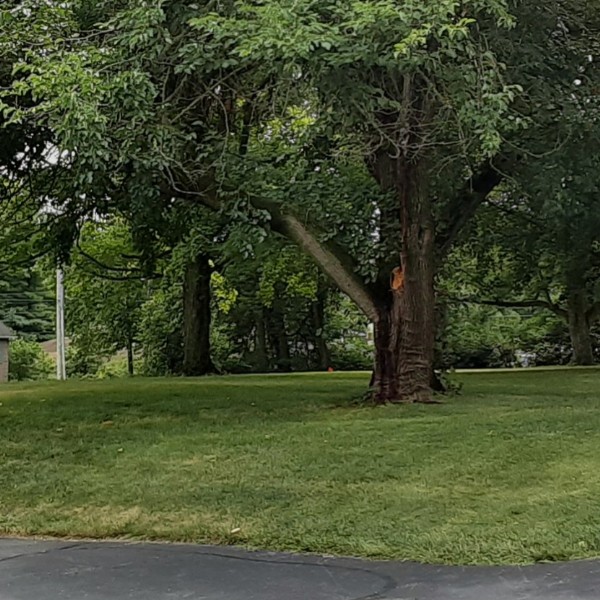 Please Read message below:
Now more than ever we need to stay connected as a parish family. This requires that people get involved with what is going on and reach out to volunteer. The tasks that lay ahead cannot be done by a few we need the community. Each of us has God given talents and we are asked to use those. Even the smallest of tasks means a lot to those who are already overwhelmed. If you are coming to Mass on Saturday or Sunday there is a serious need for ushers and greeters. There is a need for volunteers to help with the live-streaming during Masses. There is a need for young people to assist with VBS this year. Please seriously consider and pray about how you can step out of your comfort zone and be that one person who makes a difference. Contact Deacon Larry, Connie Schenck, Pam Hurley. Call the office.
Click here to read Father Paul's recent letter to parishioners on restarting
public Mass at Holy Name of Jesus.
To join our Facebook group click, "Holy Name of Jesus Parish" for more news and information!
We Remember, We Celebrate, We Believe
We remember how you loved us to Your death,
and still we celebrate, for You are with us here.
And we believe that we will see You when You come in Your glory, Lord,
We Remember, We Celebrate, We Believe.
Weekends:
Saturday Vigil Mass 6:00 pm
Sunday 12:00 pm
Weekdays:
Wednesday 8:30am
Thursday 8:30am
Adoration:
Thursdays 9am-9pm
Confession:
2nd & 4th Wednesdays
of the Month 6:30-7:00
in the Parish Hall.


August 12, 2020 - Confession Pull your car up to the front of the Parish Hall and park it there until you are finished with your confession. Then move your car out so that another may take your place. This will help maintain social distancing.
August 26, 2020 - Confession